Scroll down the page for Info and Resources on the Corona Virus and Medicare. Use the menu to navigate to another section.
Corona Virus

Info & Resources

For Medicare
Medicare Enrollment Online Or By Phone
First, if you are already receiving Social Security payments, you don't need to apply for Medicare. You will be automatically enrolled and receive your Medicare card around 3 months before the month you turn 65. If you are not receiving Social Security payments, you will need to apply. Traditionally, many people apply for Medicare by going into the Social Security office. You can protect yourself by avoiding the crowds and apply using one of these convenient methods instead;
​
Apply For Medicare Online - Apply for Medicare from your computer, tablet, or smart phone 3 months before the month you turn 65. If you will be deferring your Social Security benefits, you can apply for Medicare only by visiting www.ssa.gov/medicare. To apply for both Medicare and Social Security visit www.ssa.gov/benefits. Once you are on either site you can learn more and follow the steps.
​
Apply For Medicare By Phone - For the less "tech savvy" person, this may be the better option. To apply for Medicare by phone, call the Social Security Administration at 1-800-772-1213, Monday through Friday from 7 a.m. to 7 p.m. Depending on how busy they are, be prepared to wait on hold for a while. When you speak with a representative they will be able to schedule your enrollment by phone for a future date and time.
Supplemental Benefits By Phone, Web, or Mail
In times like these, and any for that matter, it will give you peace of mind knowing you have the best Medical and Prescription benefits. With Medicare, there are "gaps" and the government doesn't provide all benefits directly. You will need to make choices to ensure you have coverage that meets your wants and needs. Fortunately there are many good options available for any budget. On top of that, with modern technology, you can enroll in these plans right over the phone, web, or through the mail. Or as we like to say, comfortably in your pajamas. This will also help you avoid the crowds and too much social interaction while still getting the benefits you need.
​
Explore the ways to have extra coverage in this guide including Medicare Supplements, Advantage, and Part D. Determine which may have the features & benefits you are looking for.
​
Contact us for details on your best coverage options. We provide thorough professional service and can help you get everything you need right over the phone, internet, and by mail.
90 Day Prescription Delivery
In the past, you may have used home delivery for your medications or you may even be using it now. Having your medications delivered is not only convenient, it will keep you out of the pharmacy, and therefore allow you to avoid interaction with those who may be sick. With Medicare, prescription benefits are provided by private insurance companies under the Part D program. You can either have Part D through a single, "stand alone" plan, or as part of a Medicare Advantage plan. Most, if not all plans, will have a 90 day home delivery option for your medications. In fact, some Medicare Advantage plans will even give you an "Over The Counter" allowance, delivering every day non prescription items to your home.
​
Enroll in good Part D prescription coverage that meets your individual needs. Consider setting up 90 day home delivery for your Medications to avoids crowds at the pharmacy.
​
Take advantage of any Over The Counter benefits your plan provides to have every day non prescription items delivered to your home.
In light of the Corona Virus pandemic, Medicare is encouraging individuals to consider utilizing Telehealth services to avoid being exposed. Telehealth allows you to "check in" with your doctor through any combination of phone, video, and online patient portals. This can allow you to consult with your physician by the phone and internet, thus avoiding having to go into the office. This can be especially useful for basic things that don't require treatment such as monitoring your treatment program and refilling prescriptions. In addition to Telehealth services with your doctor, many Medicare Advantage plans include a 24 hour nurse line as an additional benefit. This allows you to speak with a Registered Nurse 24 hours a day to discuss your concerns. Once you speak with them they will typically be able to provide medical advice which may result in a visit to your doctor or urgent care facility.
​
Medicare covers and is encouraging "virtual visits" to your doctor to avoid exposure to the Corona Virus. This can be beneficial and convenient for basic needs such as refilling prescriptions.
​
Many supplemental and advantage plans provide coverage for telehealth services. Some even provide benefits over & above Original Medicare such as a 24 hour nurse line.
The information on this page and within this site is for informational purposes and should not be considered medical advice. Always consult with a physician for medical advice related to your individual needs.
Since beginning his career as a Licensed Insurance Agent, Ben Rodriguez has personally helped over 1,000 Medicare recipients. He has a degree in Business Finance from Kent State University and has acquired nearly 15 years of experience in financial services & insurance. Having a close relationship with his parents and grandparents has made him in tune to the needs of boomers and seniors. Ben is known for his professionalism with a personal touch that he brings to each of his clients.
Ben Rodriguez
Licensed

Agent
Agency Director
Call, text, or email me 7 days a week with questions & to schedule a free consultation.
Our services are no charge, insurance providers pay us. Assistance is provided with no obligation or pressure.
Discover the benefits and costs for the best plans with top providers in your zip code.
Get all your questions answered and personalized tips. Gain clarity and relief with your Medicare decisions.
We are an independent insurance agency that hundreds of Texans trust & rely on for their Medicare benefits. As an Independent Agency / Brokerage, we specialize in; Medicare Supplements, Medicare Advantage, Part D, and Dental & Vision plans. Our services are designed to be a one stop shop to make it easy for you to get your best value coverage. We are based in Austin and offer plans in every county in Texas. We provide our services to you conveniently by phone & online.
Offering Plans With Select Top Insurers: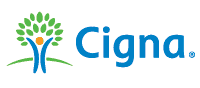 A portion of our proceeds go to health related charites.
© 2020 Lone Star Medicare, LLC
7805 Cooper Lane, Austin, TX 78745
TX Dept. of Insurance License 2495139