Click here for the downloads section to download / print this guide & other documents.
Call Now For A Free Quote
A link back to this online guide has been sent to the email you provided. Check spam if needed. Scroll down the page to view this section of the guide or use the menu to navigate to another section.
Click here for the downloads section to download / print this guide & other documents.
With Medicare you have choices and the government doesn't provide you with all available benefits. If you'll soon be eligible for Medicare or if you're already enrolled, it's good to understand these choices. Making the best ones for you can lead to a better experience with more security and peace of mind. The truth is that Traditional Medicare, by itself, is not enough. There are gaps and many items that aren't covered. So how do you do you learn about your insurance choices and keep your sanity along the way? Well, it starts right here. This guide contains information on all the parts of Medicare and after reading it, you'll be headed in the right direction. Let's get started with the foundation of Medicare.
There are 5 parts to Medicare, which we cover in the different sections of this guide. The foundation is Medicare A & B, which is what the government provides you with directly. To fill the gaps in Medicare A & B, you'll need to choose a plan or plans from the other 3 parts (Medicare Supplements, Advantage, Part D).
Medicare Part A covers you for hospitalization and Part B covers you for doctors & outpatient care. This is a broad stroke but understand that they will cover medically necessary healthcare within these general categories. Medicare Part A is usually no cost because you've paid for it in full during your working lifetime. The monthly cost of Part B can vary, mainly depending on when you enroll and your income. The premium that most people pay for Part B in 2021 is $148.50 per month.
In addition to a monthly cost, you have of pocket costs when you receive medical care. These are items such as deductibles and co-insurance and are, among other things, known as the "Gaps" in Medicare. Generally Medicare A & B cover 80% of medical costs and you cover the other 20%. There is also no cap on your 20%. Because Medicare A & B does give you annual limits on these costs, it's clear that it's not intended to be had alone. This is the main reason supplemental coverage is needed.
Medicare A & B by itself doesn't cover all costs or set annual limits on your out of pocket medical costs.

Medicare A & B also does not include coverage for prescriptions and other ancillary benefits like dental & vision.
These are the two main reasons to supplement Medicare A & B or get an Advantage Plan.
Since beginning his career as a Licensed Insurance Agent, Ben Rodriguez has personally helped over 1,000 Medicare recipients. He has a degree in Business Finance from Kent State University and has acquired over 15 years of experience in financial services & insurance. Having a close relationship with his parents and grandparents has made him in tune to the needs of boomers and seniors. Ben is known for his professionalism with a personal touch that he brings to each of his clients.
Ben Rodriguez
Licensed

Agent
Agency Director
Get A Free Phone Consultation & More Info;
Learn your Medicare open enrollment, what you need to do and when, and your personal options.
Book Your Call Using His Online Calendar; Click Here
Compare the best plans & insurance providers in your zip code. Get a recommendation based on your personal needs, budget, medications, and doctors.
Call Or Text Us Directly At 512-537-7847
Get all your questions answered, gain clarity and relief with your Medicare decisions.
An email or printed packet will be delivered to you after your call so that you can save and review the info.
Our service and information is always zero cost to you. Assistance is provided with no obligation or pressure. See why hundreds of folks all over Texas use us each year and give us high ratings.
We are an independent insurance agency that hundreds of Texans trust & rely on for their Medicare benefits. As an Independent Agency / Brokerage, we specialize in; Medicare Supplements, Medicare Advantage, Part D, and Dental & Vision plans. Our services are designed to be a one stop shop to make it easy for you to get your best value coverage. We are based in Austin and offer plans in every county in Texas. We provide our services to you conveniently by phone & online.
Offering Plans With Select Top Insurers: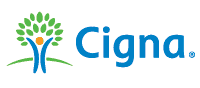 A portion of our proceeds go to health related charites.
© 2020 Lone Star Medicare, LLC
7805 Cooper Lane, Austin, TX 78745
TX Dept. of Insurance License 2495139