The document version and a link back to this online guide has been sent to the email you provided. Check spam if needed. Scroll down the page to view this section of the guide or use the menu to navigate to another section.
Click Here for info and resources related to the Corona Virus.
Medicare Supplement Insurance
As a person insured with Medicare, you have the right and opportunity to be covered by Medicare Supplement insurance. Medicare Supplements are insurance policies that help you cover the deductibles and co-insurance with Parts A & B. These costs are known as the "gaps" in Medicare. Supplements are a missing puzzle piece for financial security and better access to quality care.
Sets you up to have very low or no out of pocket medical bills.
Allows you to choose any doctor that accepts Medicare, no networks.
Great access to quality healthcare and maximum peace of mind.
Remember, Medicare A & B by itself does not set annual limits on your out of pocket medical bills. This is the #1 reason to have a Medicare Supplement or an Advantage Plan.
Medicare Supplements -

5 Things To Know
Medicare Supplement plans are provided by various private insurance companies. Each plan is represented by a letter, which means certain standard coverage. The coverage for each letter plan is the same at each insurance company that offers it. The rates each insurer charges can differ.

When you have a Medicare Supplement policy it is secondary to Medicare A & B. Medicare determines what is covered and pays first. Your Medicare Supplement plan pays second and covers whatever Medicare covers. Medicare Supplements do not determine what is covered, Medicare does.

Medicare Supplements cover you at any doctor or medical provider in the country that accepts Medicare A & B. Standard Medicare Supplement plans do not have doctor networks that you must stay in. If your doctors and providers accept Medicare they should also accept your Medicare Supplement, regardless of the insurance provider.

Once you have a Medicare Supplement policy it is guaranteed to renew each year as long as you pay your premium. Your policy can never be canceled based on your age, health, or claims history.

The monthly cost for your plan can vary based on factors such as your zip code, age, tobacco status, and the insurance provider. The monthly premium you pay is never based on your individual health or claims history.
Top Medicare Supplement Plans
As mentioned earlier, Medicare Supplement plans help you cover out of pocket costs under parts A & B. These are the deductibles, copay's, and coinsurance that you would normally have to pay when receiving care. The chart below shows the two most popular Medicare Supplement plans and how they cover out of pocket costs with parts A and B. The represents whether the particular letter supplemental plan covers that cost for you.
Covers All Part A Hospital & Nursing Facility Deductibles & Co-pays
Provides 365 Additional Lifetime Hospital Days Paid At 100%
Covers Part B 20% Co-insurance
Covers Part B Excess Charges
(Amount Billed By Doctors Over Medicare's Fee For Service)
Part B Co-pays After Deductible?
Your Annual Out Of Pocket For Part A & B Medical Expenses
Sample Monthly Rate For 65 Year Old
Part B Deductible, $203 A Year
Part B Deductible Plus Co-pays & Excess Charges
Rates are samples and not guaranteed. Your rate may be higher or lower depending on several factors such as sex, zip code, and tobacco status. Contact us for a personalized quote. It is our goal to get your your best rate & value. Benefits displayed are a summary of each plan, review the detailed outline of coverage supplied by your agent. Contact us for a personalized quote and more details.
Currently the most popular Medicare Supplement Plan available. Plan G gives you simplicity and great coverage with low out of pocket for medical expenses. Plan G Covers all gaps in Medicare except the annual Part B deductible. The annual Part B Deductible is $203 a year in 2021. So, if you have a Plan G policy, the Part B deductible is the only medical cost you are liable for. You have no copay's or co-insurance after the deductible.
Plan N is a great option if you want good coverage and a lower monthly premium than Plan G. The coverage is similar to Plan G except you are taking on a couple more out of pocket costs. Plan N covers all gaps in Medicare except the following;
​
The Medicare Part B deductible, which is $203 per year in 2021.

In addition to the deductible, you pay a $20 copay for doctors office visits and a $50 copay for the emergency room (if admitted to hospital, no copay).

Plan N does not cover "Part B Excess Charges." This is a situation where a doctor bills over Medicare's acceptable fee schedule. Ask us for more details.
​
If you have a Plan N policy, the list above is what you can expect to pay out of pocket for medical care. Plan N covers the major stuff, such as hospital deductibles, copay's, and the Part B 20% co-insurance.
Since beginning his career as a Licensed Insurance Agent, Ben Rodriguez has personally helped nearly 700 Medicare recipients. He has a degree in Business Finance from Kent State University and has acquired nearly 15 years of experience in financial services & insurance. Having a close relationship with his parents and grandparents has made him in tune to the needs of boomers and seniors. Ben is known for his professionalism with a personal touch that he brings to each of his clients.
Ben Rodriguez
Licensed Agent
Agency Director
Call, text, or email 7 days a week for information, quotes, and questions
We are an independent insurance agency that hundreds of Texans trust & rely on for their Medicare benefits. We specialize in Medicare Supplements, Medicare Advantage (Part C), Part D, and Dental & Vision plans. Our service is designed to be a one stop shop to make it easy for you to get your best value coverage. We are based in Austin, TX and offer plans in the entire state. We provide our services to you conveniently by phone & online.
Offering Plans With Select Top Insurers: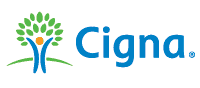 A portion of our proceeds go to health related charites.
© 2020 Lone Star Medicare, LLC
7805 Cooper Lane, Austin, TX 78745
TX Dept. of Insurance License 2495139