Scroll down the page or click an option to navigate to another section.
Thank You!
A link back to this page has been sent to the email you provided. Check your spam / junk folder if you don't see it.
​
Watch this 7 minute video about Medicare's "Gaps." Then, explore the Medigap & Medicare Advantage sections on how to fill the Gaps.
Offering Plans With Select Top Insurers: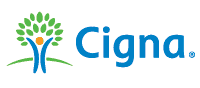 Since beginning his career as a Licensed Insurance Agent, Ben Rodriguez has personally helped nearly 700 Medicare recipients. He has a degree in Business Finance from Kent State University and has acquired nearly 15 years of experience in financial services & insurance. Having a close relationship with his parents and grandparents has made him in tune to the needs of boomers and seniors. Ben is known for his professionalism with a personal touch that he brings to each of his clients.
Call, text, or email me 7 days a week with questions & to schedule a free consultation.
Our services are no charge, insurance providers pay us. Assistance is provided with no obligation or pressure.
Discover the benefits and costs for the best plans with top providers in your zip code.
Get all your questions answered and personalized tips. Gain clarity and relief with your Medicare decisions.
We are an independent insurance agency that hundreds of Texans trust & rely on for their Medicare benefits. As an Independent Agency / Brokerage, we specialize in; Medicare Supplements, Medicare Advantage, Part D, and Dental & Vision plans. Our services are designed to be a one stop shop to make it easy for you to get your best value coverage. We are based in Austin and offer plans in every county in Texas. We provide our services to you conveniently by phone & online.
Ben Rodriguez
Licensed

Agent
Agency Director
A portion of our proceeds go to health related charites.
© 2016 Lone Star Medicare
7805 Cooper Lane, Austin, TX 78745
TX Dept. of Insurance License 1789828