They Can Cost You, But They Don't Have To
Do You Know About The "Gaps?"
Free Guide For Turning 65
Discover Medicare's 5 most expensive gaps and the 3 best ways to fill them.
How to get coverage and fill the gaps for $0 extra.
How to limit your out of pocket medical bills to only about $198 a year.
Learn about your best coverage & insurance provider options with a plan & rate comparison.
Are you new to Medicare? Do you know about the "Gaps?"
"Gaps" are expenses that you pay out of pocket.
Things like deductibles, co-insurance, and other items not covered by Original Medicare.
Many are not aware, but soon discover, these expenses can really cost you.
Plus, in some cases, gaps can prevent you from getting care that you might need.
So, the questions that arise are;
What are these "gaps" and just how expensive are they?
How do I fill the gaps & achieve peace of mind, without breaking the bank?
This free guide answers these questions and more,
helping you make your best informed decisions with Medicare.
We are a licensed, independent insurance agency that specializes in supplemental Medicare plans. These include; Medicare Supplements, Part D, Medicare Advantage, Dental & Vision. Located in Austin, Texas, we provide services in every corner of the state online and by phone. It's our mission to help improve the lives of Texans on Medicare and make a difference in communities. We do this by educating, advising, and offering quality insurance plans.
Offering Plans With Select Top Insurers: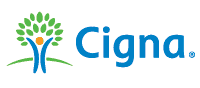 Call For Questions & To Request Information
© 2016 Lone Star Medicare
7805 Cooper Lane, Austin, TX 78745
TX Dept. of Insurance License 1789828