A link back to this guide has been sent to the email you provided. Check spam if needed.
Parts A & B are the foundation of Medicare. Together, they make up the major medical health insurance. Among other things, Medicare Part A covers you if you are hospitalized or in a Rehab Facility. Medicare Part B covers you for outpatient services. This includes care at the doctor, emergency room, and outpatient facilities.
Medicare A & B has a monthly cost as well as deductibles & co-pays when you receive medical care.

Medicare Part A is usually no charge. The standard monthly premium for Part B in 2020is $144.60. If you are considered a high income earner, your monthly premium could be higher.

You are eligible for Medicare A & B the first day of the month that you turn 65. If you are already receiving Social Security payments, you will be automatically enrolled in Medicare. If you are not receiving Social Security, you will need to apply for Medicare.
Medicare A & B, by itself, does not set annual limits on your out of pocket deductibles and co-pays. This is why it is recommended to have a Medicare Supplement or Part C Advantage Plan.
Use the links below for more details on Medicare A & B. When you click on the link, a new window will open and you will be on the Medicare website. You can come back to this guide as your home base. Remember, a link back to this guide was sent to your email and you can always bookmark this page by clicking the star in the right corner of your internet browser.
Check your eligibility for Medicare and calculate your estimated monthly premium.
Throughout his career as a Licensed Insurance Agent, Ben Rodriguez has helped hundreds of Medicare recipients. Since obtaining his degree in Business Finance from Kent State University, Ben has acquired nearly 15 years of experience in financial services and insurance. Having a close relationship with his parents and grandparents has made him especially in tune to the needs of boomers and seniors. Ben is known for his professionalism with a personal touch that he brings to each of his clients.
Ben Rodriguez
Owner | Manager
Licensed Insurance Agent
Call, text, or email 7 days a week for information, quotes, and questions
We are an independent insurance agency that hundreds of Texans trust & rely on for their Medicare benefits. We specialize in Medicare Supplements, Medicare Advantage (Part C), Part D, and Dental & Vision plans. Our service is designed to be a one stop shop to make it easy for you to get your best value coverage. We are based in Austin, TX and offer plans in the entire state. Our services are provided to you conveniently by phone & online.
Offering Plans With Select Top Insurers: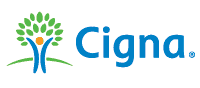 A portion of our proceeds go to health related charites.
© 2016 Lone Star Medicare
7805 Cooper Lane, Austin, TX 78745
TX Dept. of Insurance License 1789828