A link to this guide has been sent to the email you provided. Check spam if needed.
The Two Ways To Have Medicare
There are 2 ways to have Medicare; Original Medicare A & B and Medicare Part C. With Original Medicare, your benefits are provided directly from the federal government. Part C (Medicare Advantage) is when you get your Medicare through a private insurer who is contracted with Medicare. The depictions below gives you an overview of how each scenario looks.
Includes Hospitalization under Part A and Outpatient care under Part B.
It is recommended to have a Medicare Supplement Policy as secondary insurance.
Add a separate Part D drug plan to cover medications at the pharmacy.
Original Medicare is "un-bundled." You piece together the coverage you want and need.
Medicare Part C - Medicare Advantage
Medicare Part C includes Part A Hospitalization and Part B Outpatient benefits. It may also include extra benefits such as Part D prescription, medical cost protection, dental, & vision benefits.
Medicare Part C Advantage Plans are "bundled" and include all benefits in one plan.
Throughout his career as a Licensed Insurance Agent, Ben Rodriguez has helped hundreds of Medicare recipients. Since obtaining his degree in Business Finance from Kent State University, Ben has acquired nearly 15 years of experience in financial services and insurance. Having a close relationship with his parents and grandparents has made him especially in tune to the needs of boomers and seniors. Ben is known for his professionalism with a personal touch that he brings to each of his clients.
Ben Rodriguez
Owner | Manager
Licensed Insurance Agent
Call, text, or email 7 days a week for information, quotes, and questions
We are an independent insurance agency that hundreds of Texans trust & rely on for their Medicare benefits. We specialize in Medicare Supplements, Medicare Advantage (Part C), Part D, and Dental & Vision plans. Our service is designed to be a one stop shop to make it easy for you to get your best value coverage. We are based in Austin, TX and offer plans in the entire state. Our services are provided to you conveniently by phone & online.
Offering Plans With Select Top Insurers: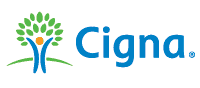 A portion of our proceeds go to health related charites.
© 2016 Lone Star Medicare
7805 Cooper Lane, Austin, TX 78745
TX Dept. of Insurance License 1789828