A Guide For Your Journey To Turning 65
Scroll down and fill in the form to request plan & rate info.
Offering Plans With Select Top Insurers: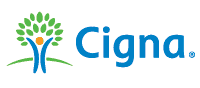 Throughout his career as a Licensed Insurance Agent, Ben Rodriguez has helped hundreds of Medicare recipients. Since obtaining his degree in Business Finance from Kent State University, Ben has acquired nearly 15 years of experience in financial services and insurance. Having a close relationship with his parents and grandparents has made him especially in tune to the needs of boomers and seniors. Ben is known for his professionalism with a personal touch that he brings to each of his clients.
Ben Rodriguez
Owner | Manager
Licensed Insurance Agent
Call, text, or email 7 days a week for information, quotes, and questions
We are an independent insurance agency that hundreds of Texans trust & rely on for their Medicare benefits. We specialize in Medicare Supplements, Medicare Advantage (Part C), Part D, and Dental & Vision plans. Our service is designed to be a one stop shop to make it easy for you to get your best value coverage. We are based in Austin, TX and offer plans in the entire state. Our services are provided to you conveniently by phone & online.
A portion of our proceeds go to health related charites.
© 2016 Lone Star Medicare
7805 Cooper Lane, Austin, TX 78745
TX Dept. of Insurance License 1789828