Medicare Supplement Plans In Texas
We Can Help Make It Easy To Find Your Best Plan & Rate
Medicare Supplements, also known as Medigap, help you cover deductibles, copays, and co-insurance that can incur under Medicare A and B. By helping you keep your out of pocket costs low, or even zero, a Medicare Supplement Policy can help you have more peace of mind while covered under Medicare. Even better, our plans will cover you at any doctor or provider nationwide that accepts Medicare; no networks or hassles. With all of the options out there, it can be difficult to find your best plan. We have a simple solution that can help make it easy to find your ideal coverage at a great rate.
Get Your Free Information Today
​
Get a personalized Medicare Supplement quote. Compare rates for top plans and companies side by side so you can easily find your best coverage.

Get a free instant guide with everything you need to know including benefit comparisons & charts.

Help from a Licensed Agent in Austin, Texas to assist you by phone and email. They will answer your questions and help guide you to your best plan.

Information on your best Part D Plan options, including tips and tricks on how to save on costs.

There is no cost, obligation, or pressure to buy. The information and quotes are free. We will never harass or pressure you to do anything.
Popular plans such as A, F, G, and N.
Compare Plans With Select Carriers: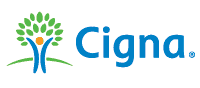 This is a limited time offer

. We can only deliver this information and service to a imited number of individuals each month. You may never see this ad or have this opportunity again. We ask that you give us a try and promise you will be delighted.
We are a Licensed Insurance Agency located in Austin, TX and offer plans throughout the state. We want to give you the convenience of getting the best service, by phone & online, from reputable professionals in Texas. Work with us and we promise; ​
Fast & friendly service.

You'll save time and money comparing a selection of quality plans, all in one place.

We'll educate you on your options and recommend plans based on your needs.

We're not telemarketers but an Independent Agency. You'll see this in the personal touch we provide.

No cost, obligation, or pressure. We have a relaxed approach where you're in the drivers seat.​
Our Products Include
Medicare Supplements / Medigap Insurance

Part D Plans & Medicare Advantage Health Plans

Dental & Vision, Life Insurance
Who We Serve
If you're turning 65 and new to Medicare.

Looking at retirement and transitioning to Medicare.

If you're under 65 and have Medicare from Disability.

Have Medicare and want to compare your options.
And Many More
Call Now For A Free Consultation & Quote
Speak To An Agent In 1 Minute Or Less.
© 2016 Lone Star Medicare
7805 Cooper Lane, Austin, TX 78745
TX Dept. of Insurance License 1789828