Medicare Supplement Plans
Find Your Best Plan, Save Time & Money
Medicare Supplements are secondary insurance plans that help you cover deductibles, co-pays, and co-insurance with Medicare A & B. These are the costs that you normally have to pay out of pocket when receiving medical care. The issue is, if you only have Medicare A & B, there are no limits to your out of pocket costs. Medicare Supplement plans are designed to alleviate the worries of large, unknown medical bills. Benefits Include;
Free Guide With Info & Tips
Great Coverage & Protection - Medicare Supplements fill the gaps and can help keep your medical bills low. This helps you have better access to healthcare, security, & peace of mind.

Choose Your Doctors - Medicare Supplements cover you at any doctor or medical provider in the country that accepts Medicare. There are no networks or hassles.

A Great Value - Many of our clients find our Medicare Supplement Plans to be a great value and surprisingly affordable for the benefits provided.

Portability - Plans cover you in all 50 states and may include limited worldwide emergency coverage. You never have to worry if you're covered while traveling or if you move.​
We offer a variety of plans with top insurance carriers. By working with us we'll make it easy for you to find great coverage, and a great rate.
Compare rates & benefits for a selection of plans with top insurance providers. We'll help you find a great plan while saving you time and money.

You'll have a licensed agent based in Austin, Texas to assist you by phone and email. They will answer your questions and help guide you to your best plan.

We are not telemarketers but an independent agency. You'll see the difference in the personal touch we provide.

There is no cost, obligation, or hassles. The information and quotes are free and there is no pressure to do anything.
Click Here to fill in the simple form at top of page & get your free information on this site. You can also call us at 855-625-7633 and you'll typically be connected with an agent in 1 minute or less. Your satisfaction is guaranteed! We promise fast, reliable service and information. Give us a try, you'll be happy you did.
We are an Independent Insurance Agency located in Austin, TX. We specialize in Medicare coverage for Texans and offer plans in every county. Our products include; Medicare Supplements, Medigap, Part D, Part C, and Dental & Vision. Our services are provided to you conveniently by phone and online. We want to help you simplify the process of getting your best coverage and rate.​
Compare Plans With Select Carriers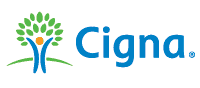 Call Us To Request Your Free Information
© 2016 Lone Star Medicare
7805 Cooper Ln., Austin, TX 78745
TX Dept. of Insurance License 1789828