Click here for the downloads section to download / print this guide & other documents.
Call Now For A Free Quote
Your Free Medicare Kit Includes
Medicare Choices Made Easy: This simple yet detailed guide will enlighten you on insurance options such as Medicare Supplements, Part D, & Advantage Plans; All so you can make good choices.
Medicare Gaps & How To Fill Them: Do you know about the "Gaps?" They can cost you, but they don't have to. Gaps are the out of pocket items with Medicare. In this guide you'll learn all about them and solutions for covering them so you have more peace of mind.
Benefit & Rate Comparison: Get comparison rates for top plans and insurance providers in your area. Know the costs and see who can provide you with the best coverage & rates.
In This Kit You'll Discover;
How to get extra benefits with Medicare, such as dental & vision, and pay $0 extra for them.

How to consistently limit your medical costs to between $0 and approximately $198 annually.

The most important, often overlooked, reason to have a Medicare Supplement.

What are Medicare Supplements, Advantage Plans, & Part D? How do they differ?

What to expect in terms of costs for the various types of supplemental insurance.
Did you know that you have choices with Medicare?
Did you know that the right choices can help you have more financial security, peace of mind, and access to quality healthcare?
We're talking about Medicare Supplements, Medicare Advantage, & Part D.
These are the 3 main types of coverage that go with Medicare and can help you fill the "gaps."
If you don't know what these "gaps" are, they are costs that you have to pay out of pocket.
Things like deductibles, co-insurance, and prescription costs not covered by Medicare.
Plus, they help with the many other things not covered by Medicare.
So, the question is; What are these plans and how do they work?
How do they compare with each other? And, most importantly, which type of insurance is best for me?
​
This free information answers all of these questions and more making it easy to understand your
options and make good choices.
We are an independent insurance agency that hundreds of Texans trust & rely on for their Medicare benefits. As an Independent Agency. Brokerage, we specialize in; Medicare Supplements, Medicare Advantage, Part D, and Dental & Vision plans. Our services are designed to be a one stop shop to make it easy for you to get your best value coverage. We are based in Austin and offer plans in every county in Texas. We provide our services to you conveniently by phone & online, in your pajama's if you'd like.
Offering Plans With Select Top Insurers: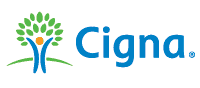 Call For Questions & To Request Information
© 2020 Lone Star Medicare, LLC
7805 Cooper Lane, Austin, TX 78745
TX Dept. of Insurance License 2495139